Freedom Fest
Join us for a fun evening of entertainment, activities and fireworks
Note: This event has already passed.
Jun 23 2023, 4 pm - 10 pm
Jun 23 2023, 4 pm - 10 pm
MWR - Where the Fun Begins
Celebrate with us in honor of Independence Day!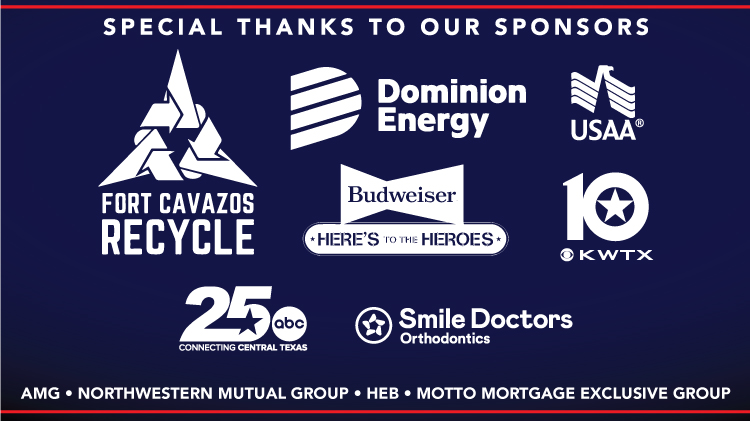 Sponsorship does not imply endorsement

The event will be full of fun activities, arts & crafts vendors, children's craft tent, beverage sales, food trucks and...
Live Entertainment
Bowling For Soup, Tone Loc and Vanilla Ice
Phantom Warrior Stadium
BLDG 50029
Free and Open to the Public
Installation Access/Pass Required for Entry
**Please plan ahead to obtain the required installation access at the Marvin Leath Visitor's Welcome Center
Timeline - Safety First • Sunscreen • Drink Plenty of Water
4:00 p.m. Gates Open with Food, Beverages, DJ Music and Fun
5:45 p.m. Welcome Remarks
5:50 p.m. Salute to the Nation Ceremony
6:30 p.m. Bowling For Soup
7:00 p.m. DJ Music
7:15 p.m. Tone Loc
8:00 p.m. DJ Music
8:30 p.m. Vanilla Ice
9:30 p.m. Fireworks presented by Fort Cavazos Recycle
Patron Parking
Walking path available to stadium from east side of Military Clothing and Sales parking lot.
Courtesy Golf Carts
Parking pick up and drop off available
Permitted Items*
Strollers
Coolers (will be searched)
Backpacks NLT 12 x 20 (will be searched)
Camelbacks (will be searched)
Umbrellas
Blankets
Lawn chairs
Small wagons
Cameras
Video Recorder/Camcorders
Service Animals (guide dogs, etc..)
*not all inclusive
Prohibited Items
Explosive Weapons
Firearms
Edged Weapons (knives, swords, daggers, etc)
Clubs
Brass Knuckles
Glass containers (except baby bottles)
Pets
Alcohol
Fireworks
Pop-Up/Canopy Tents
Rucksacks
Recreation Vehicles (RVs)
Camper Trailers
Grills (cooking)